ACADEMY COURSES
>
ALL CLASSES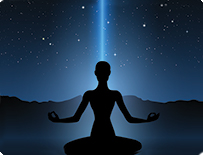 The Jay Channel Presents - An Evening and Conversation with Mary Magdalene
Sunday | 08.09.20 | 4:00 PM - 5:00 PM PST | $23.00
Jay Varvel
Channeling

This is the fourth installment of the Jay Channel, a series that introduces a new voice or voices for the purpose of offering support and guidance.

In this event, I will bring through Mary Magdalene, Ascended Master and spiritual partner to Jesus. She comes with messages of hope and the energies of transformation, especially if you're feeling wronged, overwelmed or misunderstood. As in all my channeled events, I will step out of the way and allow Mary Magdalene's wisdom to shine. Most of the events conclude with random personal readings chosen by Mary Magdalene and all events are recorded so you can enjoy them at a later time.

In case you missed it, this is the story about my journey into meeting my channeled friends:

The Jay Channel came to me during a meditation one evening. Not a particularly good evening for me as I was feeling at some kind of crossroads or turning point with no indication of what direction to go.

Then I heard his Voice, not like the way I hear when someone is speaking to me but I heard it through an inner knowing. He introduced himself as "Big Jay" and proceeded to seemingly flaunt his credentials based on his relationship with several beings of light. I could feel each of them gently nodding to me as if to lovingly remind me that their wisdom was there for the taking.

I turned that night into the Jay Channel, an evening of me (with the help of Big Jay) talking to you with healing messages of hope and support from our cast of light imbued characters. The "classes" or "sessions" will conclude with readings for anyone in the virtual room that wants one and a few anonymous messages for some people that would be too afraid to ask.

Most importantly, Big Jay and his "Mini Me" promise to an session of inspiration and support whether we are one on one with you or in a crowded room.