ACADEMY COURSES
>
THIS WEEK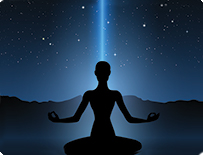 Holiday Merlin Meditation and Channeling! The Gifts of Spirit!
Monday | 12.18.17 | 6:00 PM - 7:00 PM PST | $29.00
Kay Dragon
Channeling

Holiday Merlin Meditation and Channeling. This class will be a channeled meditation in preparation for the gifts of the spirit. If you google "Gifts of Spirit" some wonderful definitions come up.
You don't need to subscribe to any religious faith to recognize the shift in the energy during High Holidays. I see the time between Thanksgiving and Christmas, as an opportunity to raise our vibrations as we welcome and recognize the Divine within ourselves.
There will be two classes. You don't need to come to one in order to understand the next. These classes are channeled and designed to support you in whatever way your soul needs. There will be a personal channeled message for each person.
First class is Monday, December 4th, 2017 6 pm Pacific $29 and the next will be Monday, December 18th, 2017 6Pm Pacific. $29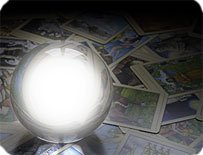 Katt's Mastery Class For Modern Day Psychics~ ***
Tuesday | 12.19.17 | 6:00 PM - 7:00 PM PST | $45.00
Katt
Psychic Development

Description: Are you ready to call yourself a Psychic? Good for you! In this Mastery Level Series, celebrated and long-time Psychic Advisor and Teacher, Kathleen Hall, will help you to refine and advance your natural skills and abilities. This class is appropriate for individuals who are already using their psychic gifts and are ready to step up to a new level of demonstration and service including offering their talents as a professional psychic reader, counselor and coach.

This is a comprehensive six-week training program in which attendees can expect to learn and practice new formats and tools for:
*** Accessing intuition
*** Delivering various messages- even those which may be challenging
*** Integrating messages, symbols and interpreting oracles for accurate and timely readings
*** Increasing your accuracy in reading for yourself and others

Classes will include:
*** In-depth instruction and demonstration including Katt's unique use of Astrology and Tarot for divining accurate messages for clients.
***Discussion of ethics and professional standards and etiquette
***Tips and suggestions for setting appropriate prices for readings and for marketing services

Come prepared to participate and raise your readings to a whole new level!