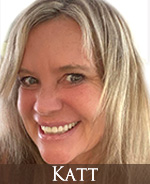 Manifestation Techniques, Personal Growth, Psychic Development, Women's Empowerment
With 30 years of experience as both a student and a teacher of metaphysics, I will offer a wide range of topics to the participants of our 12 Academy. My goals are to bring to light some of the most fascinating topics of the spirit world, and to educate all of you on how to apply what you learn to your physical lives. I will train you individually, and in small groups, and assist you with the integration on how to unleash your most natural and purposeful gifts, as well as assisting you on how to use them for an optimal yet practical existence. I will individually partner with each of my students to help them create and manifest their dreams. I will begin my series for the beginner student, and welcome each one to a new and elevated level. The basic keys to my teaching will involve my clairvoyant skills and channeling, along with the tarot, astrology, and automatic writing. My foundations include A Course In Miracles, Manifestation Techniques, Past Life Regressions, and Personal Growth and Empowerment. I look forward to the infinite possibilities of our classroom discoveries, and I look forward to sharing what I've learned!
Katt E-mail Services
Our Advisors provide e-mail services for added convenience. Look below to see what services are being offered by this particular advisor. To order any of the services simply click on the title to be taken to the registration page.
Your Life's Purpose Report

If you haven't heard of the Your Life's Purpose Report, then you're in for a treat! This report details the major events in your life based on the symbolic representation of playing cards. The information found within your report in NOT random and originated from a very ancient and highly revered mystical science that predates early Egypt. The accuracy of these reports speaks for itself but you will find it's message timely, practical and pertinent to the events you are currently going through.

This report will guide you through the phases of your life. It will introduce you to your inherent gifts and the kind of work you would find fulfilling. The life purpose report will take you through your entire year with an accurate record of your entire life. Making the Life Purpose Report the most valuable report I've come across in a long time.

Great as a birthday gift, you don't even need the Time of Birth, just the birthdate and the rest is magic. You will be amazed!


View a sample

$25.00
| | |
| --- | --- |
| | Your Whole Life Yearly Report |
| | This is a wonderful way to look at the year ahead! Using this ancient system of prediction with playing cards, these reports will describe on a multitude of layers, in detail, your year ahead. The reports include auspicious events, and detailed information based on your birth card and your planetary ruler. Their accuracy makes them great for personal reference or a unique birthday gift that keeps giving all year long. If you are giving this as a gift, consider combining it with our "Your Whole Life Purpose Report." |
| | View a sample |
| | $22.00 |
The Relationship Report For Lovers

Using just your birth dates, this remarkable report chronicles every aspect of your love relationship in this life time , including the mental, physical, emotional and spiritual ties you may share. What makes it an even more remarkable report, is that it not only outlines your relationship in this life time, it brings to light, the issues from your previous lifetimes, so you can consciously work to create the relationship you have always dreamed of.

This is a beautiful report that is appropriate for wedding gifts, anniversaries, and also very useful for dating service advice and compatibility.

Because you do not need the time or place of birth, uncovering the truth of your love interest becomes nearly effortless.

I am amazed by the accuracy of this report, and I know you will be too!!! Katt ~

View a sample

$25.00
KATT"S WHOLE LIFE REPORT

This is my most comprehensive and detailed report (a minimum of 4000 words) of your Full Life taken from Spirit's perspective - a journey of your body mind and spirit here on earth.

Relating to your question, I will deliver a profoundly accurate report detailing the most relevant issues based on your question. In this report you will find :

1. The Causes & circumstances that have contributed in creating your situation.

2. An Overview of your life path from Birth to the near future.

3. Any Past Life that is most relevant to understanding your current situation

4. Health related issues that reveal themselves

5. Summary, with solutions that will address your pressing concerns in a compassionate and caring format.

Here's what you do:
Phrase your question that includes your concern or your current situation.
Let me know your date of Birth and if there are any recurring themes that you just can't shake. Also, Let me know physical symptoms you are having and if you have any medically diagnosed conditions and medications you are taking. As always, your information is held in the strictest confidence but I want to make sure any advice given will not interfere with your current regime.

Please note: I am not a medical doctor and am not licensed in any state or country to diagnose or prescribe treatment. Please follow the advice I suggest only after discussing them with your health care provider.


$435.00
LOVE AND RELATIONSHIP REPORT BY KATT

This is a comprehensive and detailed report of your past, present, and future relationship (s). Katt will use her clairvoyant and channeling skills, as well as the tarot along with astrological aspects as the basis. Katt will reveal the truth of your most intimate relationship(s) and provide the answers you need to remove any blocks to your relationship's success. Descriptions of future mates will also be explicated, and time lines will be used.

Please allow five days for completion, as she will meditate through two sessions before initiation of the written work.



$185.00
| | |
| --- | --- |
| | Your Life Purpose Combo Report |
| | Note * This order is two reports in one: It includes, "Your Life Purpose Report," and "Your Yearly Purpose Report." This is the perfect report combination for first time recipients of our remarkable card based predictive reports. Mapping the person's destiny, as well as marking auspicious events throughout the year, these reports will become an invaluable tool for the students of spiritual development. In subsequent years, you will only need to purchase the yearly report. |
| | $59.00 |
The Relationship Report For Friends And Family

Using just your birth dates, this remarkable report chronicles every aspect of your non sexual relationships with friends or family. This report is perfect for relationships between parents and children, brothers and sisters, or any relative or friend in which you would like a better understanding. What makes this an even more remarkable report, is that it not only outlines your issues in this lifetime, it brings to light the issues from your previous lifetimes, so you can consciously work to create the relationship you desire. This is a beautiful report that is appropriate for a mother with a newborn, to help her more deeply understand, her connection to her child, or issues between siblings can be exposed in a compassionate and clear way. They are easy enough to comprehend at any age or generation!

These reports are electronically sent in a beautiful PDF format!

This report amazed me by it's accuracy of my connection to Sydney and Nick! Katt ~

View a sample

$35.00
The Relationship Report for Professionals

Using your birth dates, this remarkable report chronicles every aspect of your non sexual business relationships. This is a perfect report to deepen your understanding of the employer/employee, prospective business partners, colleagues or any professional association. What makes this an even more remarkable report, is that it not only outlines the issues in this lifetime that exists between you, it brings to light any issues from previous lifetimes, so that you can consciously create the professional relationship that you desire.

Remember that you only get one chance to make a first impression, so use this report to put your best self forward!

I was amazed by the accuracy and depth of this report, especially in regards to the relationship I have with Mark Husson. Katt~

Reports are sent in a beautiful PDF format and you should not make your next appointment without one!





View a sample

$35.00
Katt's three questions answered...


This is an offer to provide you with generously written and extraordinarily accurate emailed readings based on your personal questions. Most of the email answer will be from 2 to 4 pages in length and provide you with a comprehensive discussion of your current concerns. You will recognize the sincerity in the answer because it will likely be coming directly from your guides or angels.

When you purchase this service, please provide me with your name, the names of the other persons involved, your date and year of birth, others if you have them, and three questions on any topic of your choosing. If the question reads general (for example, "What is my future?") I will provide you with a full length reading that touches more generally on all areas of your life.

The three questions should be limited and specific but I will provide you with the best and most information possible. As always, your information is held in the strictest confidence but I want to make sure any advice given will not interfere with your current regime.

Please note: I am not a medical doctor and am not licensed in any state or country to diagnose or prescribe treatment. Please follow the advice I suggest only after discussing them with your health care provider.


$195.00
Your Perfect Dating Profile

The on line dating communities are on fire! New sites are cropping up everywhere, and the competition is fierce. Many of us shy away from the idea because it is so difficult to write about ourselves in a creative and uplifting manner. There is a fine line between between self agrandizing and self depricating. In small doses both have great appeal but finding that balance can be difficult. As a Gemini, I have been writing my whole life, and I have developed my own style that allows me to capture the heart of an individual and put it to paper. It is true that you only get one chance for a first impression so let me make your first impression at any on line dating service memorable.

After you answer a series of my questions, I will sculpt a reusable profile to fit the dating service you are interested in. (More conservative for some, or more liberal for others) Let me bring out your inner sexuality while maintaining the essence of who you are. You WILL get results!

Let's Have some fun and explore new possibilities to bring you the best of who is available!


*** With the exception of minor alterations to fit your sensibilities, Rewrites will be determined at my discretion.


$125.00
Show Katt's E-mail Services
Hide Katt's E-mail Services